1. Make sure you are signed into your school google account
2. Open the webpage https://www.google.com/settings/takeout
3. Select the types of data you want exported from your account and click next
4. It's recommended to keep the option to use the file type .zip and have the delivery method as download link via email. Then select create archive.
5. You will then see a message that the archive is being prepared and may take some time, this can take hours or days depending on how much data you have in your account.
6. When the archive I complete you will receive and email like the one below with download links to your files.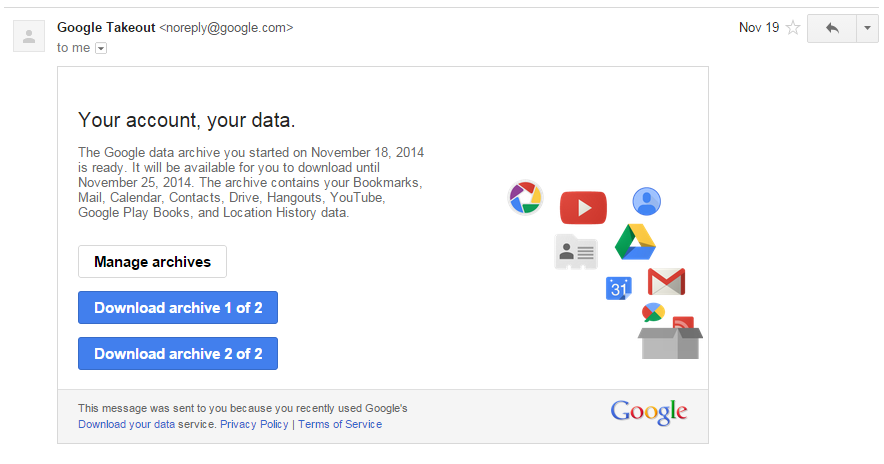 7. Proceed by downloading your archives. Once they have downloaded you will be able to open the file and browse through your data.
8. When you open the archive you will see folders labelled with the different types of data you chose to save eg, Drive, Mail, Calendars. Click and drag the folders you would like to import onto the computer desktop.
9. Here is how to import the Drive data from your desktop into a new google account.
- Open google drive on your new google account
- Click New and select Folder Upload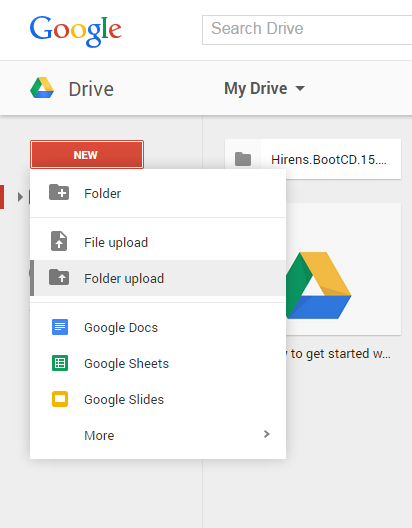 - Browse to your desktop, select the Drive folder and click ok. You will then see an upload progress section. Once this is complete all of your old drive data will be available in your new google account.