There are many picture books which can be used to support growth mindset.
The OK book - Giving things a go even if you are not good at them or haven't tried them before.
What do You Do with an Idea? Provocation of being creative with your ideas, be daring.
What Do you Do with a Problem? How do you handle difficult problems in your life?
The Fantastic Elastic Brain. How to stretch and shape your brain.
Thanks for the Feedback - a story about accepting criticism and compliments in the right way.
Salt in his Shoes - Biography of Michael Jordan in pursuit of his dreams.
Nadia the Girl Who Couldn't Sit Still - story of determination, energy and grace.
The Dot - delicate fable about the creative spirit in all of us (using a simple dot).
Everyone Can Learn to Ride a Bicycle - mastering a new skill.
Beautiful Oops - When you think you have made a mistake think of it as an opportunity to make something beautiful.
The Most Magnificent Thing - a little girl's journey as she creates something unique.
Ish - encouraging students in visual arts to give things a go - there is no right way.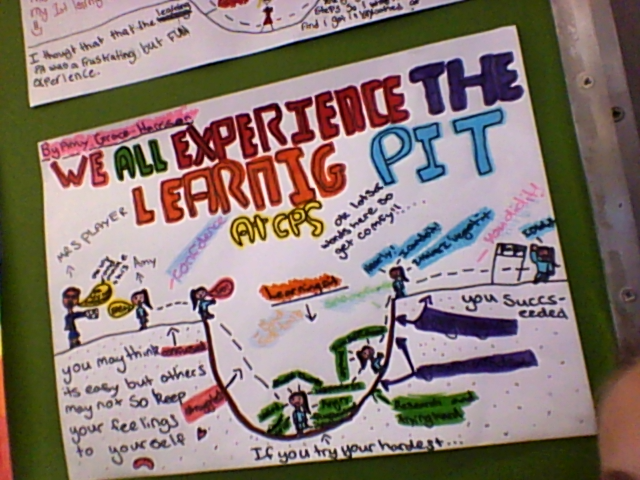 Example of student made learning pit poster